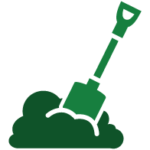 The Free Mulch Giveaway program is available to all residents of the City of Los Angeles. It's simple: bring your own shovel, bag, or pick-up truck; load your own containers and take as much as you need. To learn more about our soil amendments and how to compost at home, click here.
If you'd like to join one of our free Urban Gardening Workshops at Lopez Canyon, click here for the flyer.
If any locations run out of mulch, please call the Lopez Canyon Environmental Education Center at 818-485-0703. For the convenience of the general public, our mulch, TOPGRO(TM) Soil Amendment & TOPGRO(TM) Premium Soil Amendment products, are also packaged in 1.5 cubic feet bags. Each bag weighs approximately 25 pounds and is offered for sale at the Lopez Canyon Environmental Education Center.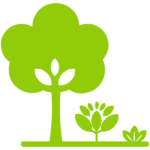 Community Gardens are an excellent way to promote healthy habits by providing a source for fresh, locally grown produce. They also have the added benefit of providing educational opportunities for both young and old. Each Community Garden is different and may require specific steps to achieve. Please reach out to your Council Office to begin the process. 
These additional resources can also provide helpful insights on how to begin a community garden: 
Trees provide shade, clean air, and natural beauty to a neighborhood. The city non-profit City Plants offers free trees as well as instructions on care and maintenance so you can help with the development and growth of our urban forest.
 Visit the City Plants website for information on how to start a tree-planting project in your neighborhood.
For other LACity tree services including tree removal, pruning, stump removal, permits, or sidewalk concerns please contact the Bureau of Street Services, Urban Forestry Division at 1-800-996-2489.
Communities can transform underused areas of L.A.'s largest public asset –  our 7,500 miles of city streets – into active, vibrant, and accessible public space with People St, a program of the City of Los Angeles Department of Transportation (LADOT). Eligible Community Partners can apply for approval to create projects that enhance the quality of life in this city. 
Visit the People St. website to find out how you can bring Plazas and Parklets to your community.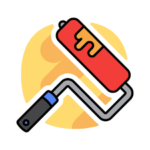 Murals bring art into the public sphere as well as a sense of place and community. L.A.'s Department of Cultural Affairs oversees the process of selecting a site and installing a mural. For detailed instructions Visit the DCA website to start your own mural project! 
Mural anti-graffiti coating: OCB can provide vandalism preventive maintenance for murals that have been approved and registered by the City of L.A.'s Department of Cultural Affairs.  The City will provide a permanent, anti-graffiti protective coating up to 450 square feet. Should more area need to be coated, the artist may choose to discuss options and fees with the City's specialty contractor, Graffiti Control Systems. The coating used is GCP 1000. View the Material Safety Data Sheet.
The City of Los Angeles encourages residents to install rain barrels as an effort to increase water conservation in the region. Check out available water conservation rebates through the LADWP website.
Additional information can be found on our Frequently Asked Questions and our Rain barrel installation guide. Please be advised, the City of L.A. Rain Barrel program is currently inactive. At this time we are not distributing rain barrels.
Our Community Partners
Below find a partial list of our community partners. For additional information please contact your community coordinator.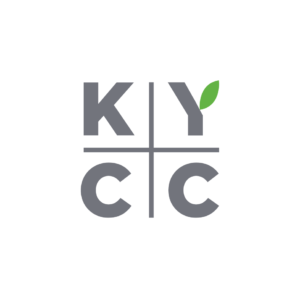 KYCC is the leading multiservice organization in Koreatown, supporting children and their families in the areas of education, health, housing, and finances. They are committed to making Koreatown a safe and beautiful place to live and work.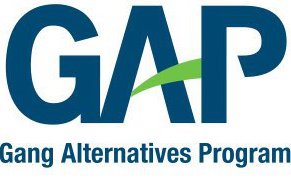 GAP, a 501(c)(3) non-profit organization that provides services and programs to promote a gang free lifestyle to young people and their families.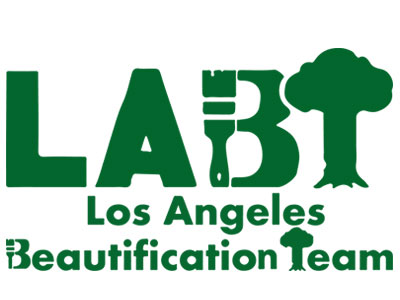 HLABT serves entire communities by: planting trees, designing and implementing resource conservation projects, improving school campuses, neighborhoods, and business districts.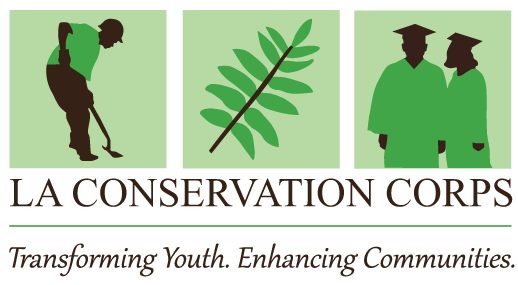 LACC is an environmentally focused youth development organization. They provide at-risk young adults and school-aged youth with opportunities for success through job skills training, education and work experience.
Additional Tools and Resources
Neighborhood Information
Identify your local and state representatives and other services with your address
Sidewalk Repair Rebate Program (SRRP)
The Bureau of Engineering(BOE) now manages the SRRP, for more information please email:
"I just wanted to extend my thanks for the great service you provided and I am delighted at the quick response and attention placed to my concern. As a new homeowner in the Los Angeles Area, I am pleased and grateful. Thanks!" - El Sereno Resident
"You are amazing! Thank you so much for your quick response and good job removing the graffiti at Morella Avenue yesterday!" - Valley Village resident
"The workers did an excellent job of the graffiti removal for us and we are deeply appreciative of their wonderful work and kindness shown to us. Thank you for the prompt response and for reassuring us that if it appears again, we may contact you again!" - Mar Vista resident
"Please tell everyone there that we truly appreciate their work and that our neighborhood looks amazing because of their continued effort." - Jefferson Park resident
"Please tell everyone there that we truly appreciate their work and that our neighborhood looks amazing because of their continued effort." - Jefferson Park resident