OCB operates a graffiti removal program for the City of Los Angeles. Graffiti abatement improves the quality of life for those who live, work, and visit Los Angeles every day. 
How to report graffiti? Below are three ways you can report graffiti within the City of Los Angeles. 
Dial "3-1-1" on the phone
Mon-Fri: 7am-7pm or Weekend & Holidays: 8am-4:45pm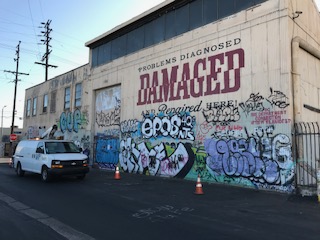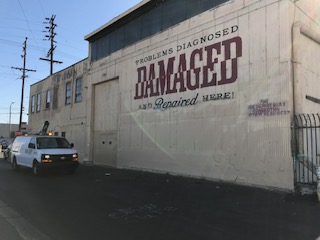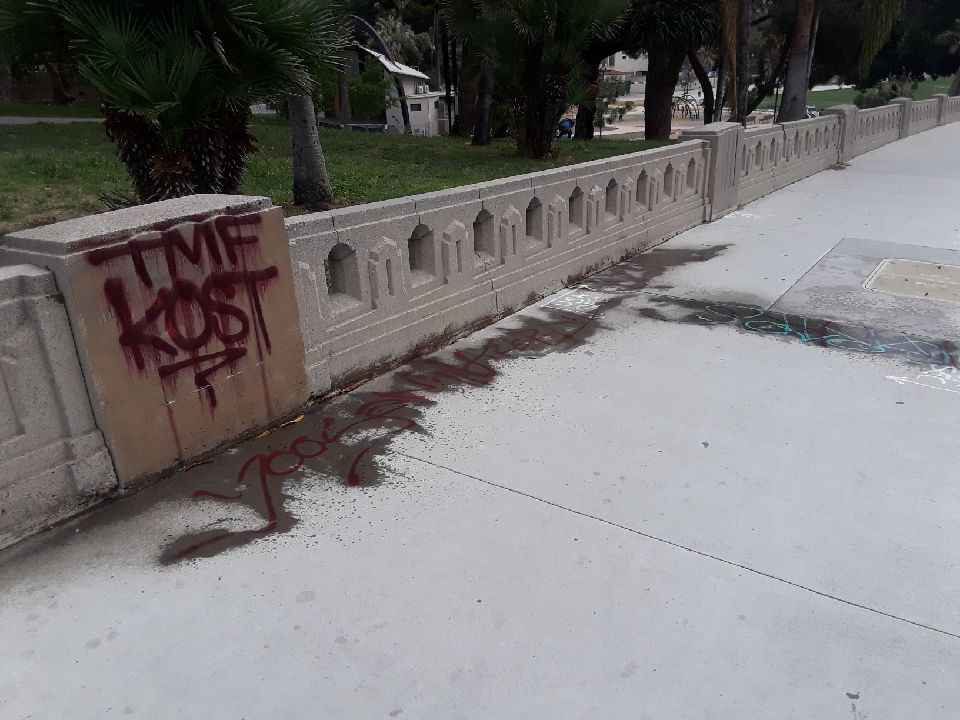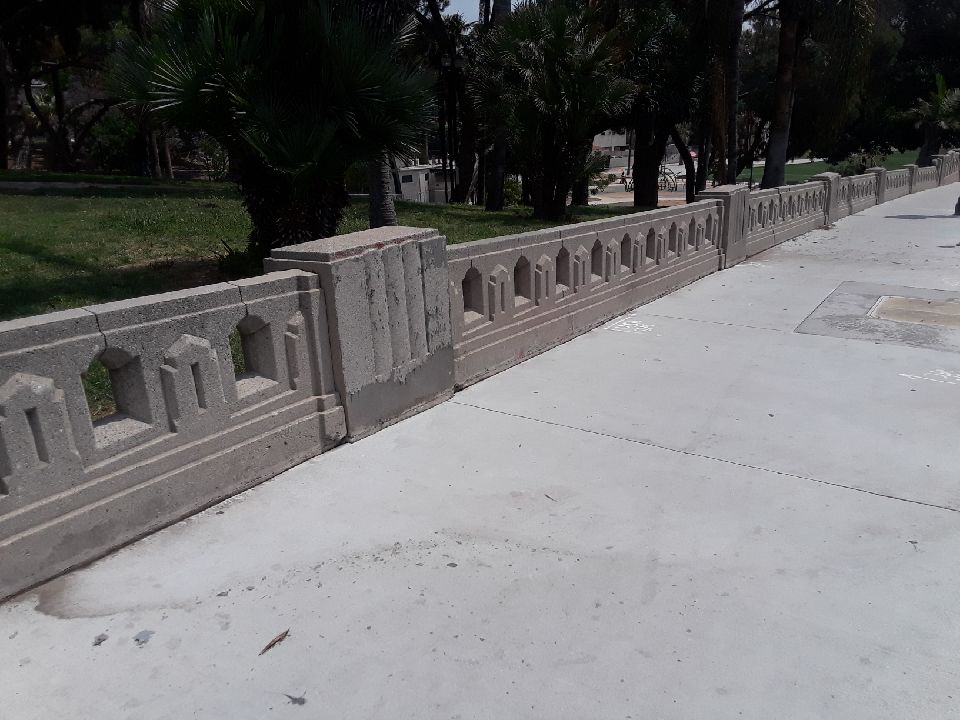 Visit our Paint Bank! 
OCB can provide support supplies to community members as a way to eliminate recurrent graffiti on private property. The Paint Bank generally carries 5-gallon containers of paint and in generic colors.
Contact our team to request supplies from our Paint Bank.
FREQUENTLY ASKED QUESTIONS
What methods of removal are used?
Paint is most commonly used on walls and buildings. Contractors will color match the existing color as closely as possible. Sand/water blasting will be used on unpainted concrete surfaces such as curbs, sidewalks, cinder block walls etc. Chemical removal is used on surfaces such as metal light poles, street signs, trees, traffic control boxes etc
What if the graffiti is outside of the City of Los Angeles geographic limits, who can I call?
View this PDF to learn more about how to report graffiti outside of OCB jurisdiction.
Who actually does the work?
OCB contracts with Community Based Organizations (CBO's) geographically spread throughout the City. Each CBO has a graffiti removal program that utilizes persons needing to complete community service hours for the court system. These workers are supervised by permanent employees of the graffiti removal program.
How long does it take to remove graffiti?
It is OCB's goal to remove graffiti within 72 hours of it being reported.  While this is our goal, varying circumstances may increase the response time.  You can follow up with OCB on the status of a request once it is open for more than one week.
What if the graffiti comes back?
Simply call the Graffiti Removal Hotline (3-1-1) and request that the graffiti be removed again. However, if a location is frequently targeted by taggers, OCB coordinators can go over alternative options. 
Who is responsible for graffiti when the Office of Community Beautification is not?
Other cities and municipalities are responsible, view this PDF to understand more. 
What happens if a mural in my community gets tagged?
The City uses what is known as a permanent coating on all registered murals.  The difference between a permanent coating and a sacrificial coating, is that (a) permanent coatings last up to 10 times longer, and can withstand the graffiti removal process. A sacrificial coating cannot (hence, the term, "sacrificial"), and must be reapplied after any graffiti removal occurs. Permanent coatings are known to last for years depending upon weather conditions, and the amount of graffiti removal to which the mural is subjected.
When a coated mural is defaced with graffiti, the tag is essentially "sitting" on the coating–not the mural itself.  A callout is made to the City's specialty contractor, Graffiti Control Systems, to address the issue. Technicians will normally apply a chemical solution to the tag, to loosen the tag's cohesion to the surface, which helps prepare it for removal.  Subsequently, a high-pressure power wash will be conducted to completely remove the tag from the face of the mural, while leaving the anti-graffiti coating intact.
Will the mural be recoated? How long is the coating effective for?
With permanent coatings, the mural does not need to be recoated.  The only time a recoating occurs is if the original coating has faded, or the mural is retouched by the artist. 
A protective coating lasts for approximately ten years. 
Who clean ups graffiti located on the freeway?
The California Department of Transportation (CalTrans) owns and maintains the freeways and on/off ramps.
A customer service request can be submitted directly to Caltrans. On the dropdown menu for "Sitution Type" you can select graffiti. Please enter additional information to help crews locate the graffiti.