Clean LA is a one-year employment program for job-seeking Angelenos who would like to help clean and green the City of Los Angeles as a pathway to a full-time career. 
Participants in the CleanLA program conduct cleaning services along the public right-of-way to beautify neighborhoods in Los Angeles. After completing 1920 hours and other program requirements, participants will be provided an opportunity to be hired with the City of Los Angeles.
In person, full time work responsibilities include, but are not limited to
weed

abatement;

removing loose litter; and

clearing bulky items from the public right of way
To be eligible for the Clean LA Jobs Program, applicants must:
Be a resident of the City of Los Angeles;

Ages 18 or older;

Have a right to work in the US; and

COVID-19 vaccinated
The City's Clean LA Jobs Program is now accepting applications for the Youth Program (18 – 30 years old) and the Adult Program (31+ years old) for a limited time. Positions will be filled based on availability and eligibility requirements. 
ADULT Program Application (31 + years old)
YOUTH Program Application (18 – 30 years old)
Important: In order to apply for the Clean LA Youth program, you must select the following for the "Provider" and "Program" towards the end of your application. 
Provider:

Coalition for Responsible Community Development (CRCD) YouthSource Center

Program:

Clean LA
River Rangers
LA River Rangers is a Jobs Program for youth ages 16-26 who would like to help clean, beautify, and maintain public areas along the Los Angeles River. River Rangers provide critical maintenance and operation services along 18 miles of the LA River. The LA River Rangers program is the first of its kind to provide services across all of the City's LA River public spaces. River Rangers serve public paths, trails, and bridges along the river located in the City of Los Angeles.
Eligibility requirements:
Ages 18-26

Resident of City of Los Angeles

Have a right to work in the US

Proof of COVID-19 Vaccination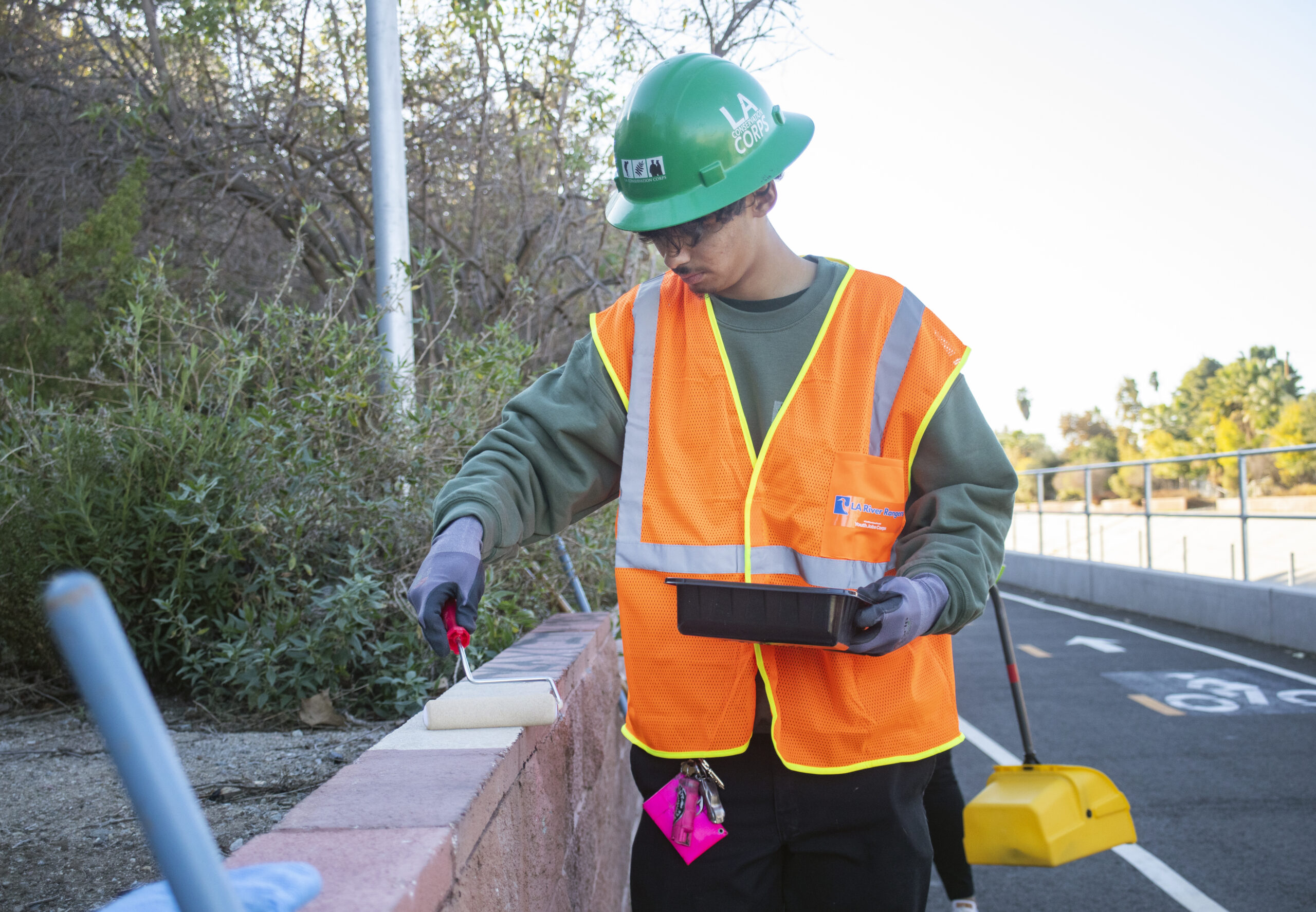 Community Composting/Food Waste Recovery
The Board of Public Works is working on addressing ways to improve our City's sustainability and climate by supporting programs to help reduce greenhouse gas emissions, improve public health, and encourage the City's healthy soils strategy to support urban agriculture. The Board of Public Works will be hiring 15 youth, targeted to those in disadvantaged and low-income communities, to assist in composting and edible food waste recovery projects and supporting the City's sustainability goals.