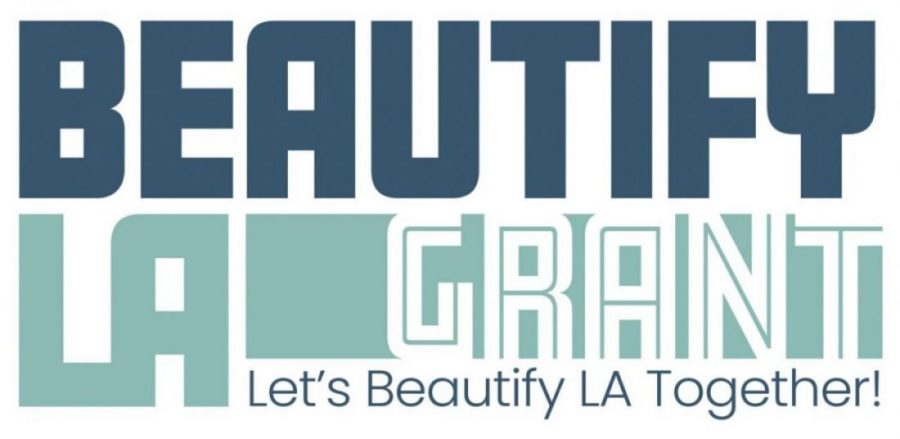 The KLAB Community Beautification Grant (Beautify LA Grant) is a competitive matching grant (up to $2500) that will be awarded to community groups in Los Angeles to fund exceptional neighborhood beautification projects. As a matching grant, each awarded project is required to match a minimum of 25% of the grant amount or more through contributions.
Who Can Apply:
Applications are accepted from community-based organizations such as a recognized organization or an organization formed for the sole purpose of creating a project. An organization does not need to have "501(c)(3)" status to apply. The term, 501(c)(3), refers to tax law provisions granting exemption from the federal income tax to non-profit organizations.
Organizations are encouraged to partner with other entities for the creation of a project. Outside entities can offer support by providing technical assistance, volunteers for the project, discounts or donations of materials and services, and/or donations of cash.
Examples of Community Based Organizations:
Neighborhood block leaders/Watch Groups
Homeowners Associations
Business Improvement Districts
Chambers of Commerce
Beautification Committees
"Friends of…" Groups
Parents and Teacher Associations
Service Clubs
Student groups, etc
Current grant application cycle closed
Informational workshop for the BeautifyLA Grant Proposal is now available for viewing :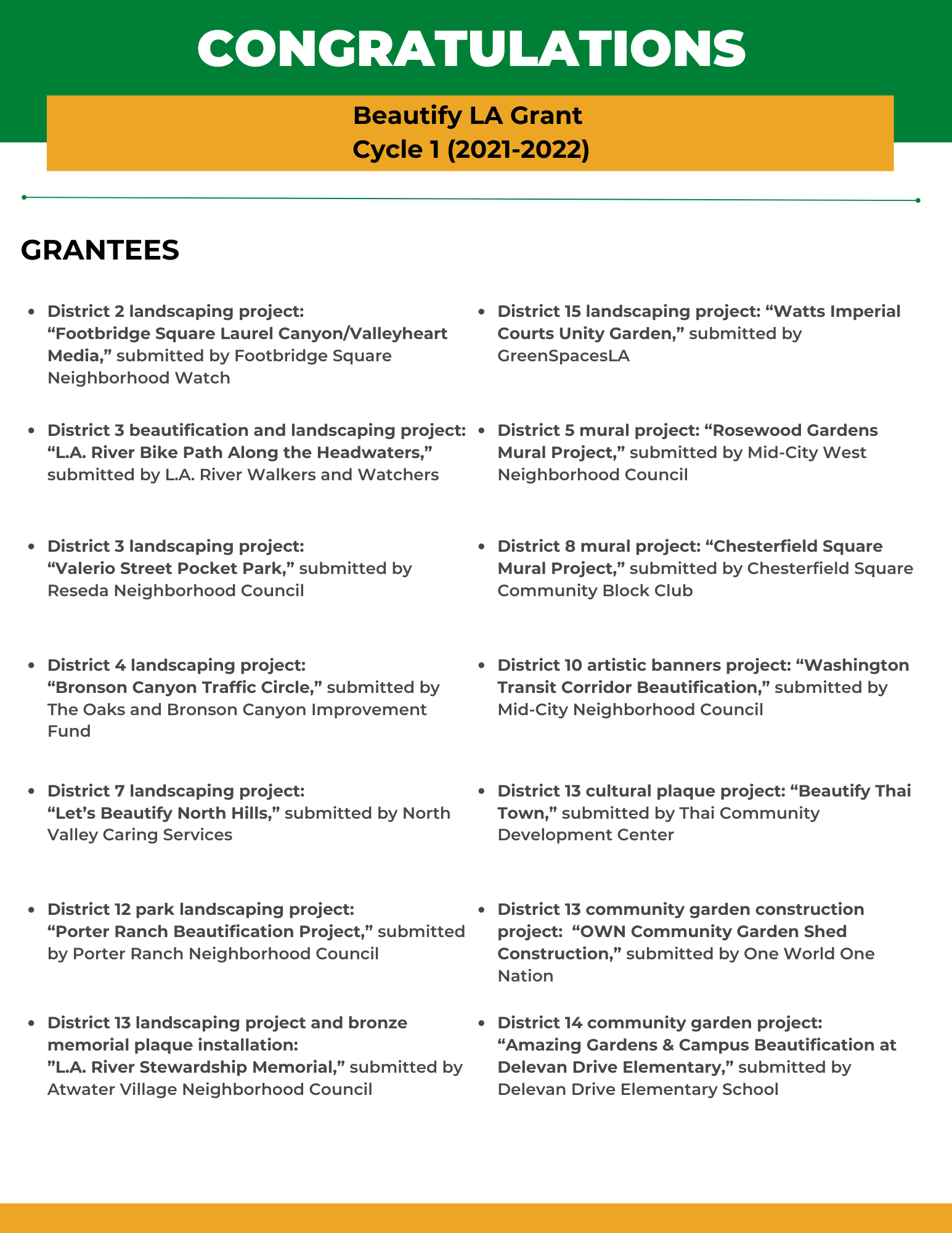 Questions please contact:
Paul Racs
213-978-0229
BPW.BeautifyLAGrant@lacity.org